Introducing Eventzen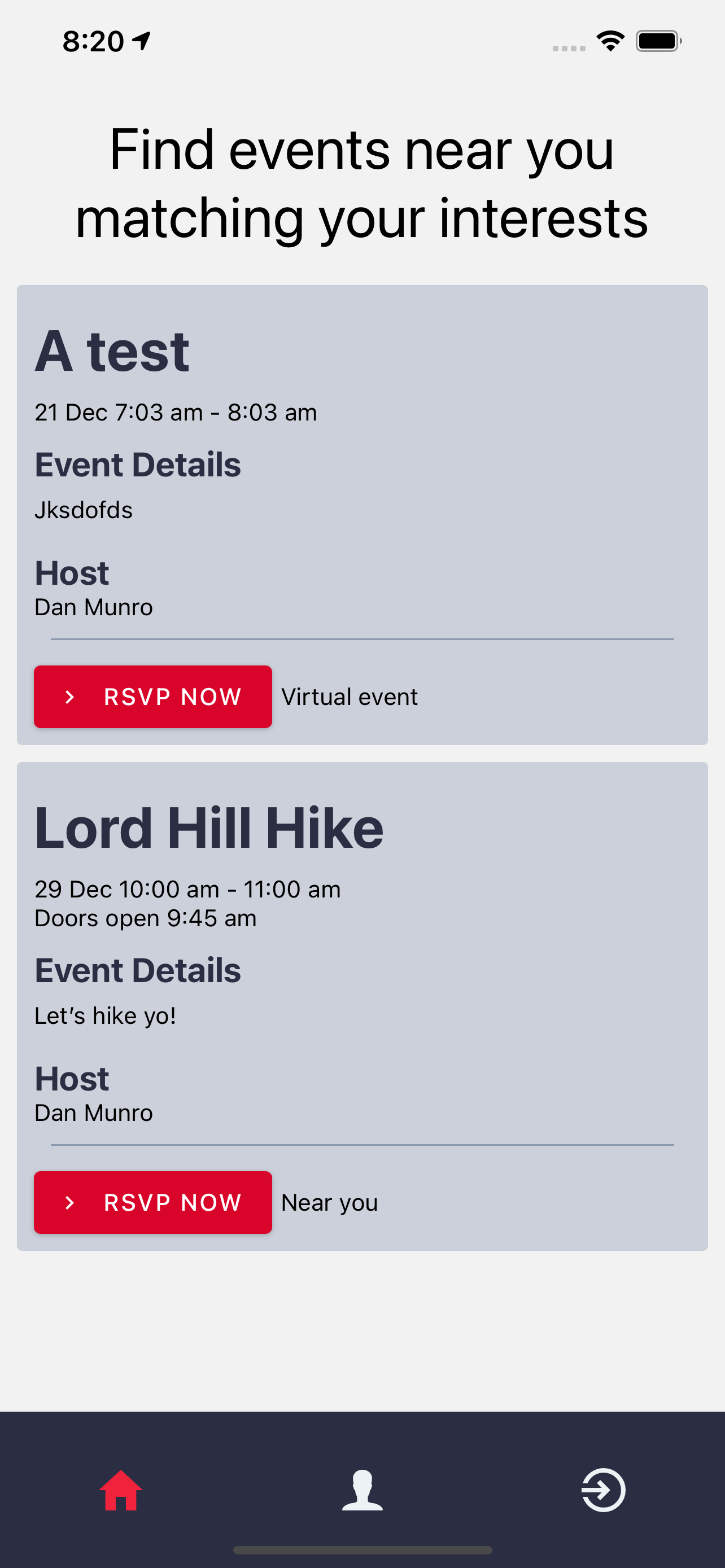 I am working on an application. The project is far enough along, however at its current trajectory, I don't think I can do all the development myself.
The Business Case
The application is designed to take on Meetup.com. In addition to providing a more transparent long term pricing structure, the project aims to bring a community focus back to event organizing and planning.
Technology
The frontend is a react native mobile app, built and packaged using expo.io. The backend is a python-flask server, implemented using the OpenAPI Toolchain, running in a lambda on AWS. Deployment is managed by the Serverless framework. The application uses Postgres, deployed as a serverless RDS cluster.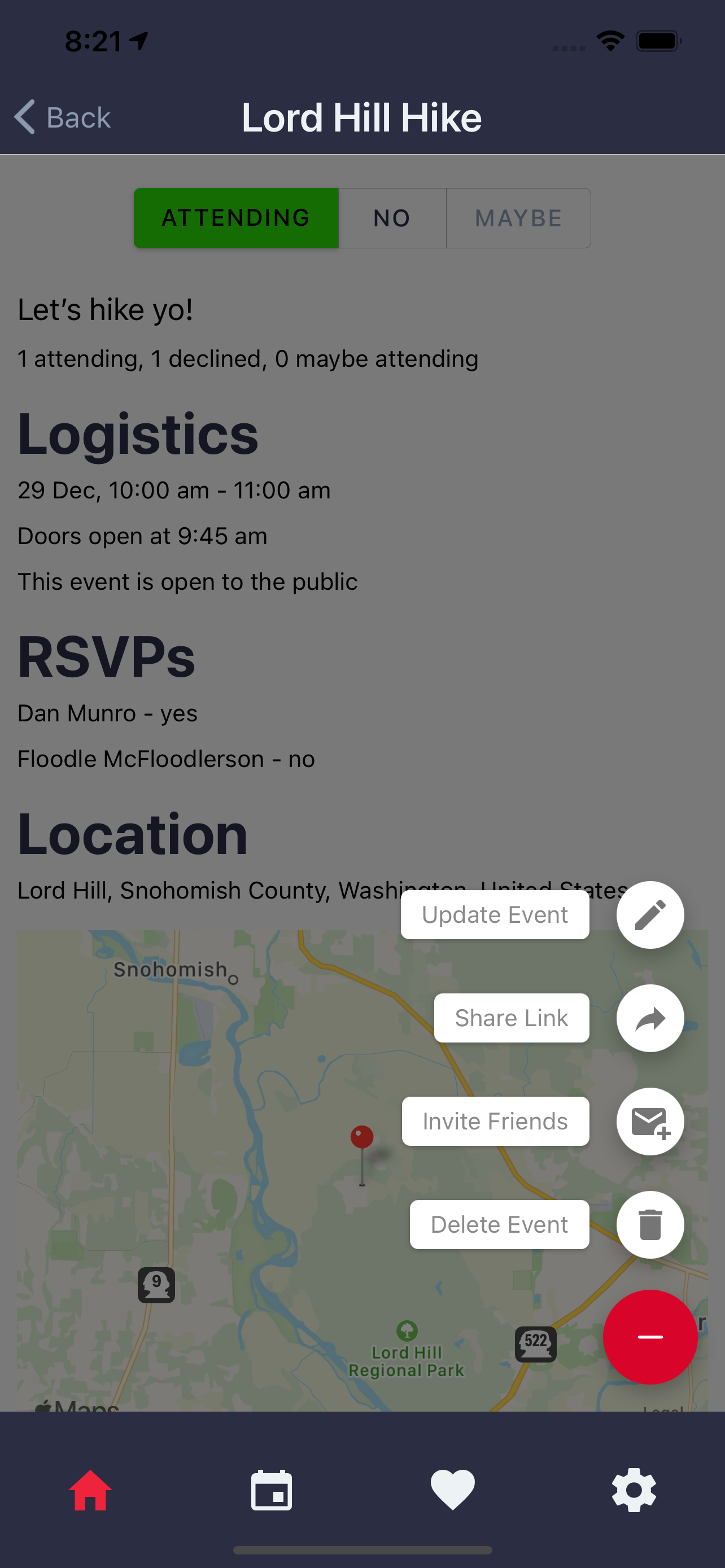 Missing Knowledge
The application lacks an expert focus on user experience. Additionally, usability and accessibility must be audited and improved before general availability. I am very interested in improving my own understanding in these areas.
Seeking Collaborators
If working on this project sounds like fun, please reach out to me. My email address is dan at danmunro dot com. No programming experience or knowledge needed. I'm happy to mentor. I'm happy to exchange tutoring. I can pay, a little. I'm happy to grant equity. Let's chat.